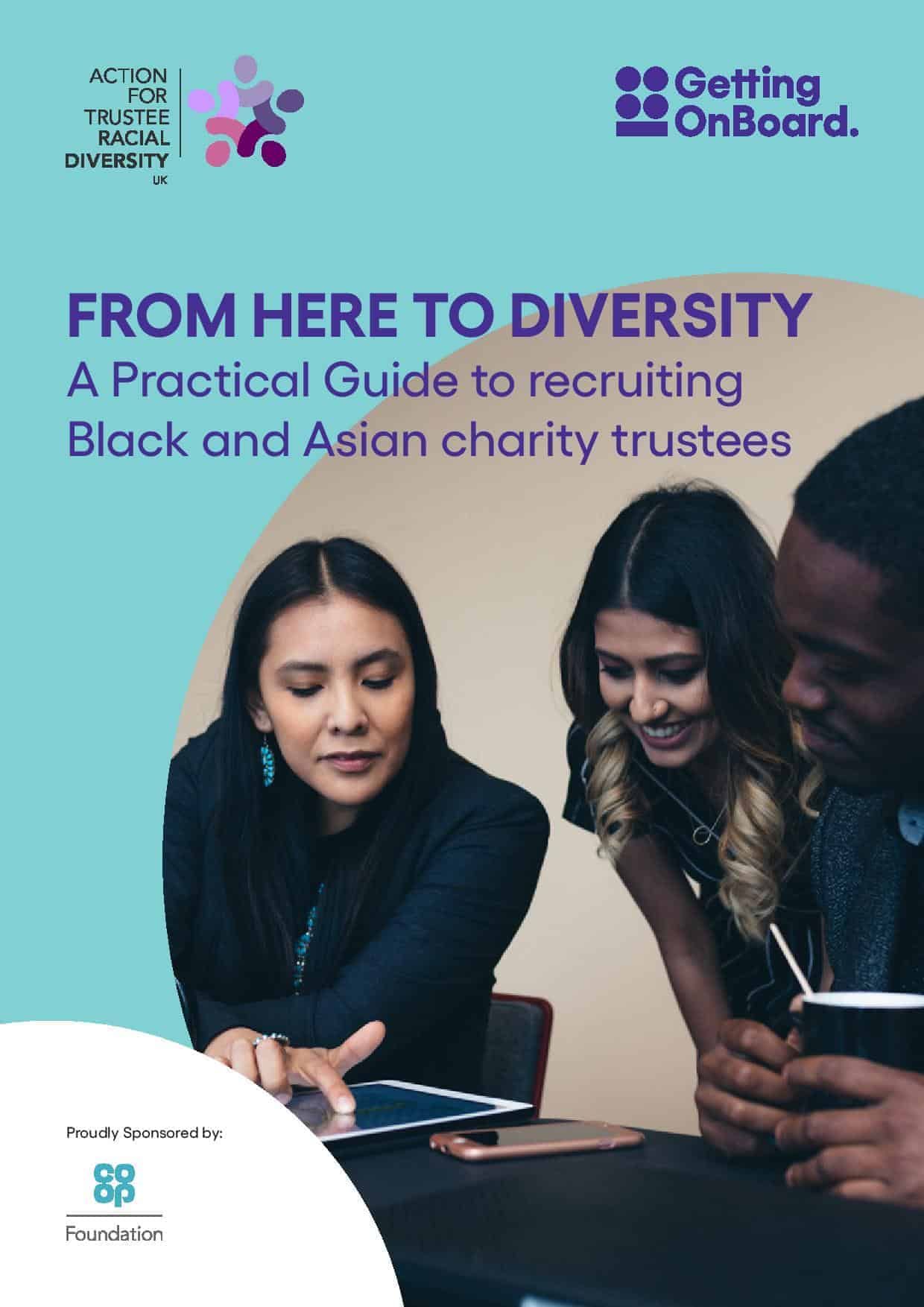 FROM HERE TO DIVERSITY: OUR GROUNDBREAKING GUIDE
The new guide – From Here to Diversity: A practical guide for recruiting Black and Asian Charity Trustees aims to help charities take positive and sustainable steps to increase the racial diversity of their Boards.
A full colour print version of the Guide is also available from The Directory of Social Change here.
The advice, case studies and quotes in the Guide will provide invaluable learning and support as well as stimulating discussion at your diversity and inclusion events and training.
Sponsored by the Co-op Foundation and in association with Governance & Leadership.
WHAT OTHERS ARE SAYING ABOUT THE GUIDE
"I've just devoured your latest guide 'From here to Diversity. As I said on the GoFund Me page I was blown away by your commitment as much as the practical help and resources you provide."
"I've just wanted to congratulate you on your magnificent endeavours in producing this excellent guide. DWC is actively using your suggestions in our recruitment methods."
"Your recruitment guide is an absolute godsend, thank you so much! It is just so helpful to have something that is action focused and says more than just 'do open recruitment."
LET'S KEEP THIS MISSION ALIVE
We aim to provide charities with knowledge, resources, toolkits, networks and specialist advice to enable them to take practical steps to increase the racial diversity of their Boards.